'Marians' honoured with a postage stamp –

By Sanath Weerasuriya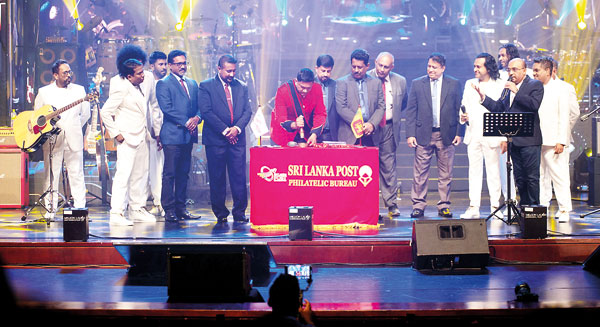 Source : sundaytimes
A Special Commemorative Cover for the a postage stamp valuing Rupees 25/- featuring Sri Lankan popular band 'Marians' were issued last month. This is the very first time a postage stamp has been issued in Sri Lanka in honouring a Lankan Pop band.
Marians led by singer, musician Nalin Perera, celebrated their 35th anniversary in the showbiz scene with a grand anniversary gig recently. Band Marians started its musical journey under the leadership of Nalin Perera in 1988 and now has marked it's acme in the music industry of Sri Lanka winning the hearts of millions both locally and globally.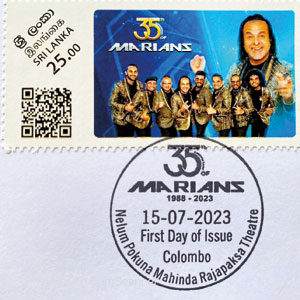 Nalin was just eighteen years old student at St. Mary's College, Chilaw, when he started his band 'Marians'.  His life took a turn in 1988 when he became the head prefect of his alma mater and he decided to pursue his dream of becoming a musician and formed a band with few of his school mates and named it 'Marians' to reminisce his College days.
Since then then Nalin and Marians were never turned back. They continued with their work of music, creations, concerts, tours and accolades and improving day by day to reach the pinnacle of success sealed with a stamp last week.
'I still can remember our first concert was held on the 11th of February 1988 at Sudasuna auditorium and I was playing bass with Marians. Visharada Edward Jayakody attended the concert as the chief guest. He said that Marians was one of the best performing bands he had seen amongst other school bands of Sri Lanka' Nalin wend down the memory lane.
During the last three and half of musical journey, Marians marked some of the milestones in their career as musicians. On marking the 10th anniversary of Marians, Nalin Perera took an initiative and organized a 10th Anniversary Concert and donated to St. Mary's College, Chilaw to help facilitate the first computer room in the college.
Nalin Perera had a strong need to change the quality of music and he always wanted to deliver new creations to his audiences. This brings 'Marians Unplugged' to the world, a musically rich concert bringing out the best of the talents of all the band members which became a sold-out concert with the first concert itself. The Sri Lankan audience eagerly embraced this new concept and Marians received invitations from organizers from all over the country to conduct more 'Marians Unplugged' concerts in the country. This new concept helped the band reach out to a niche audience who specifically appreciated and enjoyed high quality.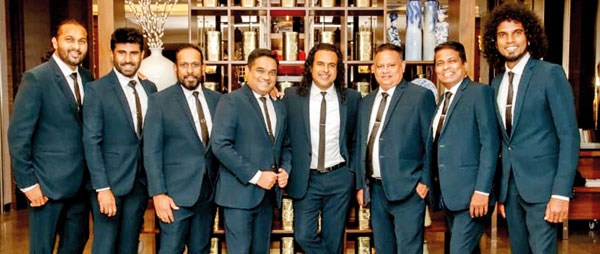 Marians celebrated their 25th Anniversary at Musaeus College Auditorium with new concert called 'Marians Acoustic'. The speciality of this concert was having extra players of brass and strings and enhancing the musical experience for all the fans who witnessed it.
Marians always experimented and changed their style wanting to introduce new concepts to the music industry of Sri Lanka.
'Music was always on my mind, heart and soul and at the age of 12 I was inspired by legendary Sunil Perera of Gypsies and his extraordinary style of presentation to pursue a career in music' he said.
During this three and half decades, Marins have travelled all over the world with their music and creations.
'Marians' current lineup comprises of Nalin Perera – Founder/Leader and the lead vocals, Prasanna Rosa on lead guitar, Ruwan Fernando on guitar, Jayantha Kandabadage on percussions, Chaminda Silva on Bass, Subash Punyasoma on Drums, Dileepa Mangala on keyboards and Shivantha Fernando on vocals.