First appearance in Toronto, Canada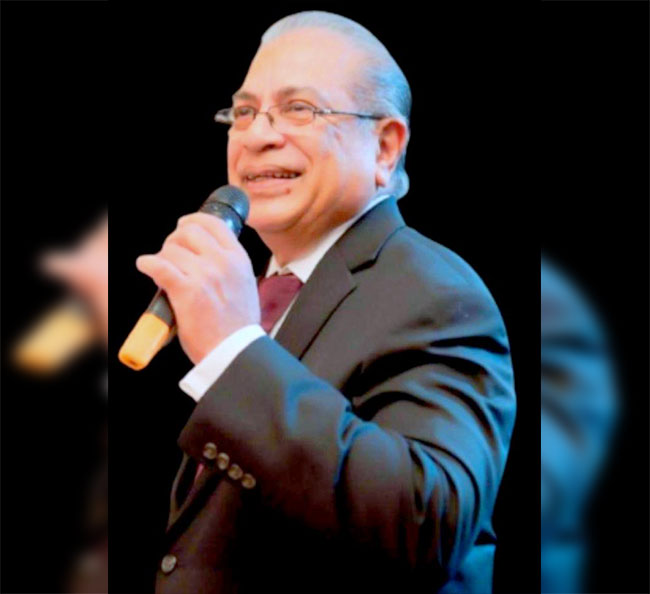 source:-island
The Sri Lanka Anchorman, an English monthly tabloid, edited by Dirk Tissera, based in Canada, will be featuring veteran singer Fahmy Nazick at The Anchorman's May Spring Ball Gala Dinner Dance.
The event will held at The J & J Swagat Convention Centre, in Markham, Ontario, on Friday, May 26th, 2023.
Fahmy, who now resides in Virginia, in the USA, will be performing, for the first time, in Toronto, Canada.
In Sri Lanka, Fahmy did the local scene with many bands, including Catseye, and was seen in action at most of the hotels, down south.
He also performed in Jordan, and the Muscat Intercontinental, in 1980, then on to Switzerland, in 1981.
His other foreign assignments included a stint at the Taj Coromandel, Madras, and at the Taj Intercontinental, Bombay, in 1983.
He was also featured at the Hong Kong Sheraton, in 2001.
Fahmy loves to sing ballads and, of course, it was songs by Elvis Presley, Engelbert Humperdinck, Tom Jones, Frank Sinatra, and other great singers of that era, that made up Fahmy's repertoire.
Now as a solo balladeer, he still enjoys rock 'n' roll, he says.